Posted on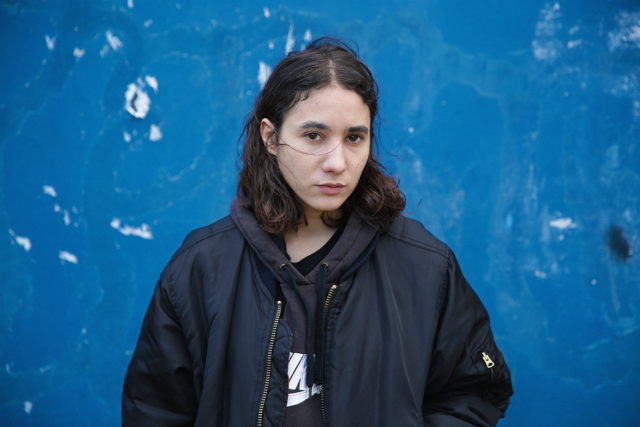 Sentimental Rave's music oscillates between the violence of kicks and her sensitivity. In her tracks, we find the lonely and nocturnal wanderings of current youth. DJ, producer, and self-taught photographer based in Saint Denis, she draws inspiration from rave, gabber, experimental music and techno. 
What does rave mean to you personally? 
We can look at the word rave in many ways. For me, it was a way to get out of myself, and it was also a moment of unity and search for freedom.
Can you talk about your background? What sort of environment did you grow up in? Were you into music early on?
For me, creating music is very new. I've always been in this kind of environment because I was running a night fews years ago with my first collective Les Amours Alternatives. I also had this love for clubbing and listening to music like every teenager. But since I was 14 I've been into photographing people as well. I was fascinated by every kind of beauty, so I tried to become a photographer. Then, two years ago, I was working in my "day job" a lot and this took too much space in my life. I had some sort of breakdown. I started to make music just to think about something else, and I found something where I can feel very free. I started to DJ for my friends at a party, then other friends booked me… and it went on from there. It's also because I had the chance to meet talented people around me during my eight years of living in Paris. This gave me the courage to start something. I never asked to be on the other side of the camera, so for me, it's still strange to answer these questions.
Can you talk about your inspirations: musical and non-musical?
My inspirations come from everywhere. I'm very curious musically speaking, so sometimes I just spend the day listening to lots of stuff. I can appreciate all kinds of hard music, going to hardcore, digital hardcore, hard techno, noise, rock nights. Listening to R'n'B, rap, pop songs, classical. Like everyone, I guess we are not programmed to only love one kind of thing, and this variety gives me a lot of freedom when I'm working. I also think that people can be a huge source of inspiration. I'm not super sociable because I'm shy but I'm fascinated by humans in general: by the way we love, the way we hate.  I really enjoy talking with a stranger that I just met in a club. I'm trying to look at what life gives me.
The adjective "sentimental" implies some sort of nostalgia, distance. How do you as someone from the young generation view dance music's past eras? What is your relationship to it as well as to its current recontextualizations? (not only in terms of the music, but also activism, social movements, subcultures, etc). Lot of harder styles like gabber and hardcore came back last year, for instance. 
I'm very thankful for this scene because it gives me so many feelings, and it was because of this that I found what I like. I would not have an idealistic view because I was still a child in the 90's, but there are lots of similarities with today's times. I think that "my" young generation has still something to say, so we use this culture for the same things – to unite people, to give a voice, to fight for minorities, to create something, to share and to make it political (or not).
Is euphoria in music something that's important to you and to your production (as an element of rave as well)?
I think euphoria is connected to sadness. You have to experience sadness to appreciate euphoria. So I never work with one state of mind. It depends on how I'm feeling, what's happening around me, and all the surprises that come with it.
What are you currently working on, and what other activities apart from DJing and music-making are you involved in?  
I'm working on my second EP, but it will be like a first one to me. I haven't released anything for months, so for me, it's a bit strange to show what I've been working on. I listened to everything many times, and tried different stuff before I found what I wanted to do .. and I would love to come up with a live show  this year. And when it comes to extra-musical activities, I'm also part of a collective called Comme Nous Brulons, a feminist festival based in Paris, and this gives me a lot of energy from everyone I work with.