Posted on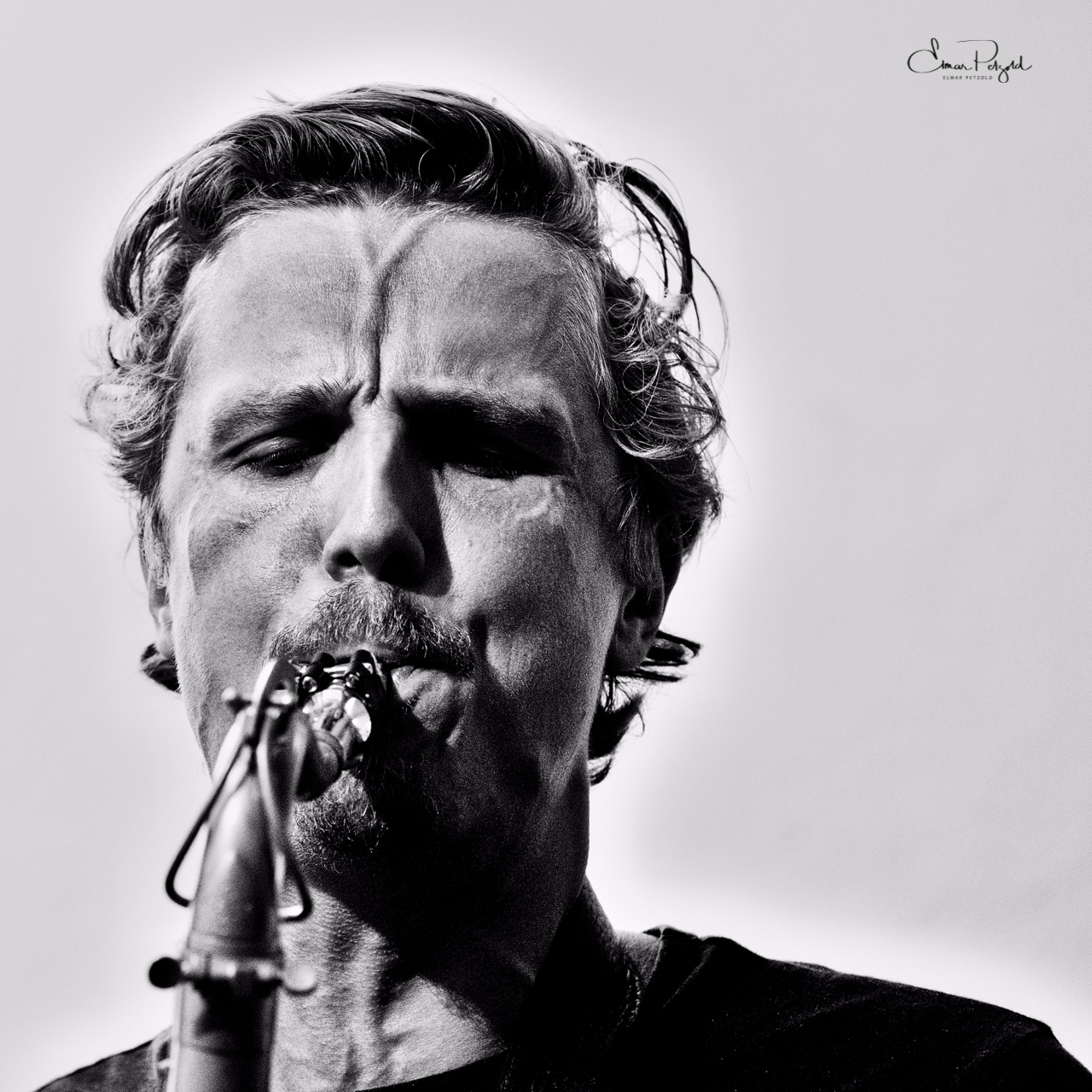 Last year, improviser and jazz musician, saxophonist and composer Kārlis Auziņš was nominated for the 2022 Grand Music Prize for his outstanding work over the course of the year. For Auziņš, this year too has already been highly productive creatively.
Tutti off Dutti, an album by contemporary jazz trio Auziņš-Čudars-Arutyunyan was released in January. It was followed in May by the release of Still Nature, an album that is a collaboration between Auziņš and pianist Rihards Plešanovs, which in the musician's own words "…is a meditation, fluctuations between consciousness and sub-consciousness, the inner and outer world, and the observation of the impulses arising from them." This recording was released as a vinyl record by Jersika Records. Parallel to this, Auziņš has acquired new musical experience, improvising together with Polish musician Zbigniew Chojnacki.
In this quick conversation, we discuss various ways how musical collaborations take shape, how a personal sound collection is built up, and the fact that good music has no expiry date.
Can you give us a brief insight into your album Still Nature? How did you decide to collaborate with pianist Rihards Plešanovs?
I came to this decision courtesy of my previous solo album. In 2019, I released the recording Oneness and the Transcendent Truth in which examined various sounds and created compositions from the resultant material. In planning to continue this study, I wanted to integrate an instrument that I'm very fond of – the piano – into the process. I decided to propose a collaboration to a classical pianist, because my aspiration was record the piano section almost in its entirety, leaving just a little space for improvisation with form.
I approached Rihards, who was initially surprised, but our collaboration proved to be successful. I wrote the first two compositions Still Nature Pt.1 and Still Nature Pt.2 during the summer of 2020 in the hall at Madona Music School, which the school's Principal Mārtiņš Bergs had temporarily placed at my disposal. In turn, Berlin 2021 came about after I flew to Berlin for the first time in ages, during the summer of the pandemic, when restrictions had been eased. I was shocked by the fact that everything had reassumed its usual rhythm – people were active and life was in full swing! One can hear a touch irony about electronic music in this composition.
How do you view this period, which can sometimes last for several years, during which a composition evolves into a recording?
It depends. Sometimes, you end up waiting for the release date so long that in your musical process this moment already belongs to the distant past. When the album is finally released, you find it hard to remember what you actually did on it. Recording an album is akin to documenting a specific moment. If the music is good, it makes no difference when you release it – it will live its own life.
In May, you had a concert together with Zbigniew Chojnacki, who is a young musician already highly rated on the improvised music stage. What was this experience like?
We didn't know about one another before. The collaboration arouse thanks to initiative by Skaņu mežs festival and the platform SHAPE+. I enjoyed these first meetings, because this way you get to know a person through his music. When it comes to musical language, at least for the time being, my position is that my music is solely acoustic.
I'm interested in achieving various sonic effects acoustically. Like any instrument, the saxophone offers you a lot of possibilities to do this, and I'm challenged by the process of discovering these possibilities. For me, my collaboration with Zbigniew was not a typical combination, but at the same time, it was also nothing unusual. In his case, he's studied the possibilities that can be created by the accordion. At the same time, he enhanced this outcome with the possibilities offered by electronic pedals. Maybe in future, in my creative process, I'll also integrate some electronic options.
What we had in common was the improvised music through which we mutually understood one another. In a way, our joint concert was a "blind date ". It was interesting, because you don't what the outcome will be. However, there is a bonding element. You seek to create music – together you strive to achieve the best possible result in the moment. This kind of encounter enriches each musician's experience and language. On this occasion too, the encounter arose thanks to an external factor, as opposed to through one's network of colleagues and acquaintances.
Text by Aiga Leitholde.