Upcoming
Past
More events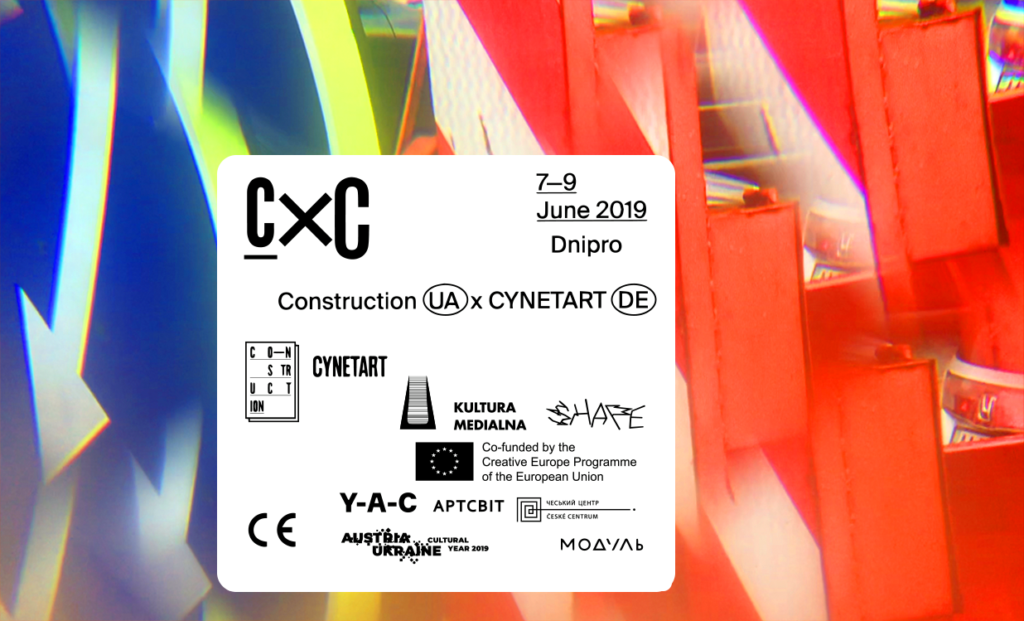 SHAPE ARTISTS PRESENTED:
AVSLUTA (CZ)
HATIS NOIT (UK)
LYRA PRAMUK (DE)
MIKA OKI (FR/JP)
TOUCHIE TOUCHIE (CZ)
PATTEN (UK)
Construction is a festival of new media and audiovisual art in the urban space. The project refers to the physical and mental image of the city Dnipro (Dnipropetrovsk former) offers a new look at its features and increases the focus on common: space, liability, the future. The festival unites the themes of urban development and socio-cultural development, aims to revitalize the dialogue around the creative needs of a person living in post-industrial and post-Soviet cities. This edition of the festival is organized in collaboration with SHAPE platform's Cynetart festival.
Click here for the festival website and here for the Facebook page.